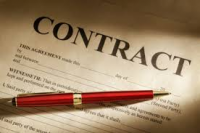 Explore Premier Surety Bonds Solutions in Bay Area, CA with Simon Insurance Agency
In Bay Area, CA, securing surety bonds is pivotal for the seamless functioning and credibility of various business undertakings. Simon Insurance Agency is delighted to present a diverse spectrum of surety bonds designed to accommodate varied business prerequisites. Explore our guide to understand the realm of surety bonds and find out how we can fortify your business endeavors. For inquiries, contact our specialists at 415-457-1020.


The Importance of Surety Bonds in Bay Area, CA
A surety bond serves as a pivotal financial guarantee, ensuring contractual obligations are met diligently. Spanning across construction to various service contracts, surety bonds are integral. Whether you need performance, payment, or permit bonds, Simon Insurance Agency is your trusted guide.
Variety of Surety Bonds Provided by Simon Insurance Agency
We offer a broad array of bond types including:
Contract Bonds
Assurances like bid, performance, and payment bonds confirm contractors adhere to contractual terms.
Judicial Bonds
Provide protection against possible financial losses due to court decisions.
License and Permit Bonds
Ensure businesses adhere to the legal and regulatory standards of their industry.
Why Choose Simon Insurance Agency for Surety Bonds in Bay Area, CA?
In Bay Area, CA, Simon Insurance Agency is synonymous with integrity and excellence. Our competitive pricing and extensive suite of surety bonds make us a preferred partner for local businesses. Start your journey with us towards acquiring your ideal surety bond, connect at 415-457-1020.
Secure Your Agreement Today with Simon Insurance Agency!
Whether you are a contractor seeking performance bonds or a business entity exploring license bonds, Simon Insurance Agency offers bespoke solutions to meet your distinct needs. Initiate the step towards solidifying your contracts. Contact our experts at 415-457-1020 for a customized surety bond quote.
For a faster response, consider our online quote request form. At Simon Insurance Agency, we are dedicated to enhancing the business environment in Bay Area, CA through superior surety bonds!