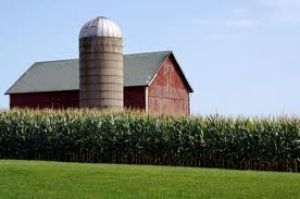 Understanding Farm Liability Insurance in Bay Area, CA
Why Farm Liability Insurance is Essential
Farming is more than just a job—it's a way of life. However, it's also a business with its own set of inherent risks. From machinery accidents to visitor injuries, many unpredictable events can put your farm at financial risk. That's why farm liability insurance from Simon Insurance Agency is a must-have for peace of mind. Want to know more about securing your farm in Bay Area, CA? Dial 415-457-1020 today.
If you require personalized advice, call us at 415-457-1020 or click here -

What Coverage Can You Expect?
Our farm liability insurance packages cover a broad range of claims that may arise in the course of your farming operations. Below are some typical claims that are usually covered.
| Type of Claim | Description |
| --- | --- |
| Personal Injury | Covers bodily injuries occurring on your farm. |
| Property Damage | Financial protection against damages to others' property due to your farming activities. |
| Legal Expenses | Handles legal fees related to any lawsuit against your farm. |
| Medical Payments | Medical costs for injuries incurred on your farm premises. |
| Product Liability | Addresses costs related to defective or harmful products. |
Why Choose Simon Insurance Agency?

Comprehensive Plans

Cost-Effective Rates

24/7 Support
With Simon Insurance Agency, you're not just getting an insurance policy; you're getting a partner in safeguarding your farm. Our coverage is extensive, our premiums are affordable, and our customer service is top-notch. Want to know more? Reach out at 415-457-1020.
How to Get Your Farm Covered
Ready to explore farm liability insurance options in Bay Area, CA? Start by evaluating your specific needs. Whether you own a small organic farm or a large commercial enterprise, we have packages to fit your requirements. To get started, just call us at 415-457-1020.
Are you set to make the secure choice for your farm? Don't wait—complete our online quote request form now.