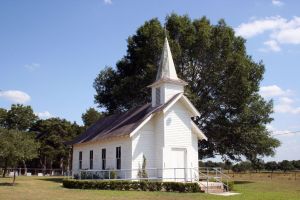 Affordable Church and Ministry Insurance in Bay Area, CA
Introduction
Welcome to Simon Insurance Agency, your trusted partner for all insurance needs in Bay Area, CA. Operating a church or a ministry is a calling that comes with unique challenges, including distinct insurance requirements. To protect your congregation and your mission, a specialized insurance policy is essential. For more details, call us today at 415-457-1020.
If you require personalized advice, call us at 415-457-1020, or click here -

Why Do Churches and Ministries Need Specialized Insurance?
General liability insurance or commercial property insurance might not be enough for the complex activities of churches and ministries. From youth camps to outreach programs, the scope of activities can expose you to risks that standard policies don't cover.
Types of Coverage
Here are the types of coverage that you should consider for your church or ministry:
General Liability
Covers bodily injuries, property damage, and personal injuries within your premises.
Property Insurance
Protects the physical structure and contents of your church or ministry.
Church Autos Insurance
Covers vehicles owned and operated by the church for official activities.
Typical Claims Covered
Here are some common claims that a comprehensive church and ministry insurance policy can cover:
Slip and fall accidents within the premises
Damage to a neighboring property due to a church event
Theft or vandalism of church property
Legal costs from employment-related issues
Why Choose Simon Insurance Agency?
Simon Insurance Agency is a premier provider of church and ministry insurance in Bay Area, CA. With years of experience and a focus on customer service, we are your ideal partner in securing a robust insurance policy for your religious institution. If you have any questions or need clarification, feel free to reach out to us at 415-457-1020.
How to Get Started
Getting started with Simon Insurance Agency is easy. We offer a personalized approach to meet the unique needs of each church or ministry. Simply call us at 415-457-1020 to discuss your requirements, or complete our online quote request form.